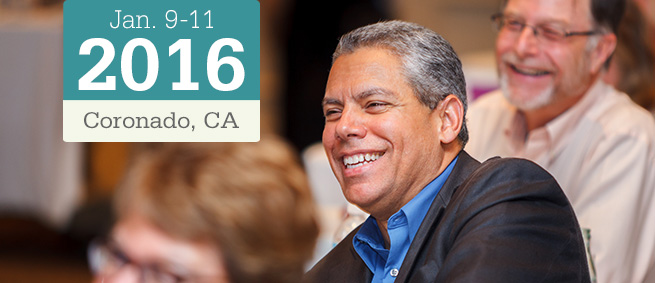 Reckoning with Perceptions, Reckoning with the Real World
Gather with other campus leaders for this premier event, which offers an opportunity for serious thinking, spirited dialogue, and debate on important and timely issues facing higher education.
Each year, the Higher Ed Colloquium focuses on a single theme with consecutive presentations and discussions that build on one another throughout the event. Our goal is that participants return to their institutions with key insights that will impact their work and drive action for the coming year and beyond.
Why attend?
The Colloquium is small and intimate, providing you the opportunity to connect one-on-one with other senior professionals in enrollment, admission, financial aid, and academia.
Higher education leaders and experts will captivate and challenge you with presentations, group dialogue, and calls to action.
The Colloquium's unique format is the ultimate setting for deep and stimulating conversations that will spark new ideas.